Welcome to Lighthouse Bay at the Brooks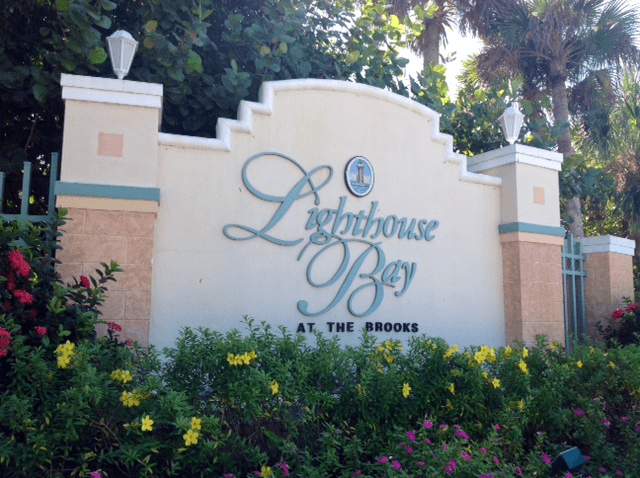 Lighthouse Bay at the Brooks was the first resort-lifestyle community in Southwest Florida. It received the "Best Development (500 acres) in southeast USA" Aurora Award 2001 and "Top 10 Boomer Communities in the USA" NAHB 2002.
An absolutely beautiful gated community of 654 residences, 44 acres of beautiful lakes (stocked), 70 acres of greenspace including 26 acres of wildlife reserve, 5 picturesque cobblestone bridges (two navigable), 52 tiered lake fountains, over 12,000 oaks, palms and flowering trees plus 94,000 bushes and plants, surrounded by residential communities and breathtaking views of lakes and preserves.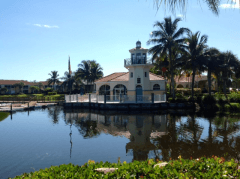 Tennis Shop:     239-948-4471     23740 Olde Lighthouse Rd
                                                             Bonita Springs, FL 34135
Pro: Jorge Magalhaes    239-218-8900     jorgemag@mac.com
Captain: Ron Mishko    239-948-1983     rmishko@msn.com
Start Time: 2:00
Barrie Cox     239-676-1366     cox.barrie@gmail.com
John Dolle     239-410-5896     johndollePA@gmail.com
Fred Drilling     301-767-6306     freddrilling@gmail.com
Jay Freedman     847-404-8304     Jay@jayfeeedman.com
John Gilchrist     847-951-5073     jgilchrist1@comcast.net
Joe Hogan     855-864-2636     joe@puconsel.ca
Dave Huttenlocher     248-505-7442     daveh@huttenlochergroup.com
Jeff Lassell     770-312-4572     jefflassell@yahoo.com
Brant Latham     416-904-1892     brant.latham@rogers.com
Justin McCarthy  860 869-3507   mccarthy.justinp@gmail.com
Bernie McCrossan     845-987-0776     bmccross@optonline.net
Tom McGinnis     310-535-5992     timcginnis36@gmail.com
Phil Mercuro 845-825-9655 lsfphoto1@me.com
Ron Mishko     239-948-1983     rmishko@msn.com
Kim Olsen     519-365-8786     kimstennis@gmail.com
Joe Spadaro     845-323-8593     spuddew@aol.com
Rob Steinmetz     770-695-3638     rob2355@gmail.com
Dick Werner     239-765-7659     rwerner239@comcast.net