Hello SWFTT fans and members. Our third match is behind us with some more great matches and great fun with tennis friends.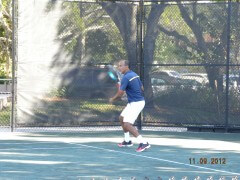 The Landings hosted Pelican Landings. The weather was perfect and the tennis on the courts was anyone's for the taking. Too bad for the Landings team but Pelican took 3 courts and gave up only one which went to a third set tie break. Pelican has a group of great players and great guys.
Beachview hosted the Vines and took all four courts. Bill Dueease of the Vines was looking for help right up to the last minute as he was short on players. He picked up David Weber, whom we welcome to the League, and made his 8 player list just in time for the match.
CCRC hosted the team from Plantation. Plantation took 3 and gave up court number 2.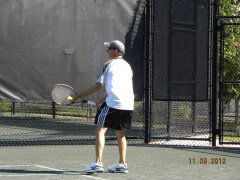 Teams are having Holiday issues along with some injuries with rosters. Just two more matches and 2012 will be no more for the SWFTT League. Hopefully when we start up after New Years we'll be back on track.
Good luck next week and keep those feet moving!