We at SWFTT hope all had a Merry Christmas and a Happy Holiday!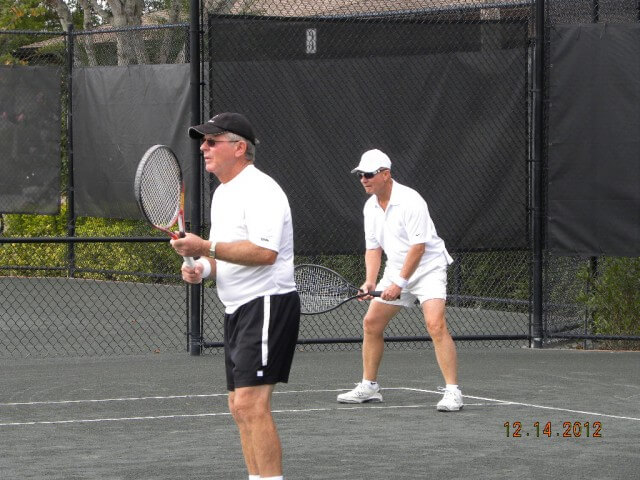 Out last match before the holiday's was met with some challenges on and off the court. Many leave for the holiday early so finding enough players is always a challenge but our open sub rule helps in most cases.
Beachview continues to roll right along posting a 3-1 victory over our friends at Pelican.
Lighthouse and CCRC kissed their sisters in a split match. Two courts went to a 3rd set tie break.
The Landings hosted Captain Bill Dueease and his team from The Vines. All matches were great matches except for the blow out on court 4. Team Matherly/Mohlman intimidated the Vines team to a no show so our team record improved with a big victory.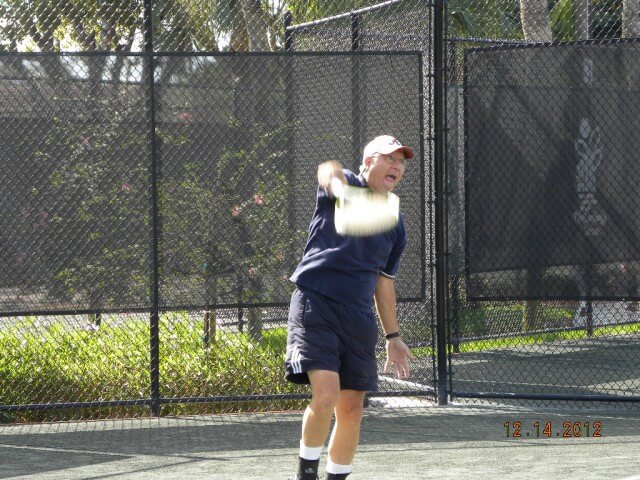 Court two between Landings team Carley/Shelfer and Vines team of Captain Dueease/Mcgrath went to a long 3rd set tie break. Dueease would have had a game point ace but as picture depicts, let out a Japanese war cry of "Bonsai" during the serve and was defaulted (just kidding).
We had a great time, pizza was served as teams stayed for the Pro League matches and toys were collected for the "Toys for Tots" foundation.
Great times with great tennis friends!
Happy "Tennis" New Year to all!